Jungle January, a subtle addition to the wild things, and a celebration of my commitment to my health.
There comes a time when one must say: " Enough is enough!" that could be enough work, enough suffering, enough alcohol or enough chocolate. And in my case, I had enough of being overweight, sluggish and unhappy about my self image. For years I was always so skinny I didn't feel grown up or at all sexy. Then I gained weight, lost weight, looked great, looked awful. This Thanksgiving, I decided it was time to get serious about my health and beauty. No more funny foods, fads or fasts. I knew deep down in order to lose weight I had to get serious, and make healthy choices about everything I put in my mouth. I didn't tell anyone what I was doing. When my undies started to fit better, I announced to my Beloved that I had been eating more carefully and after only a week, my underpants were comfortable. He was pleased, and said he could see the difference.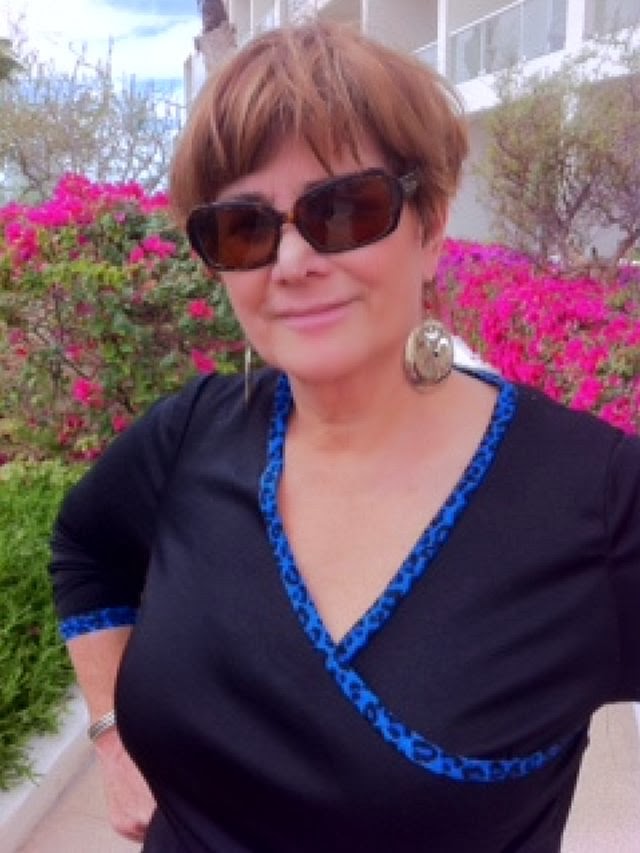 Within a few weeks, my pants were falling down, and I could see my sexy hourglass shape peeking out from the flab.
And now I am doing yoga every Monday, Wednesday and Friday.
I have had little to no luck fitting pants of late, and decided to make a few dresses.
While looking over some reviews on Pattern Review, one of the reviewers I like to follow mentioned that the dress she was reviewing was for Jungle January. I followed the link and was immediately engaged.
Jungle January is an entertaining sew along, where sewists post photos of themselves in a garment they made in a jungle related print usually an animal print.
" This is fun " said I. "I think I'll make a bunch of things I have three animal prints."
Easier said than done! I sell real estate here in La Paz, and I write for the English-language newspaper The BajaCitizen.
Gone are the days when I could cut out a pattern and sit down and sew it in half a day.
So here it is the 26th of January and I have one garment done, and it is simply trimmed with an animal print. But, I love this dress! I love that I had to use deeper seam allowances than I had intended because I have lost FOUR INCHES on my hips and inch each from my bust and waist! And there was no feeling of deprivation, or sacrifice. I read a quote by the model, Kate Moss, she said"…Nothing tastes better than being thin…" When I start to reach for a cookie or cracker, I repeat those words.

Here is the Lutterloh pattern that I drafted:
It is designed for a woven fabric, but I have lately been enamored with knits and I decided that the wonderfully soft and supple Ponte knit I had on hand would look smashing. Enter Jungle January, and the cobalt blue faux wildcat print. Is it mini leopard? Is it cougar? No matter the cobalt blue is striking on the black.
And my favorite of the full length fotos my Beloved took this morning.
I promised some of my sewing sisters on Pattern Review that live in colder climes that I would send them sunshine and pictures of the pool at the Costa Baja Resort. We had Sunday brunch with some friends and were there for hours laughing and talking. And I did not even look at the bread basket, nor did I have a bagel or toast.
Please note my leopard print shoes! I love them, and had to wear them with this dress today. I almost wore the Barbie flip-flops, but it was a chilly 80 degrees !
These pictures and the lovely lines of this dress make me look a lot thinner than I am. I have a way to go with my downsizing. But I am committed to losing 40 lbs this year.
If you are in the reading mood and want to be inspired to lose weight safely, and without silly diet plans pick up this book: The Shift. I stumbled upon Tory Johnson's book after I had already embarked on my plan, and just when my panties were getting more comfortable. Tory's story is inspiring. She lost 52 pounds in a year, that is an easy 1pound per week.
My favorite month is coming up, February, I was born on February 21st, and I own the month. I look forward to celebrating my 64th, in a form fitting dress that shows off how much less of me there is!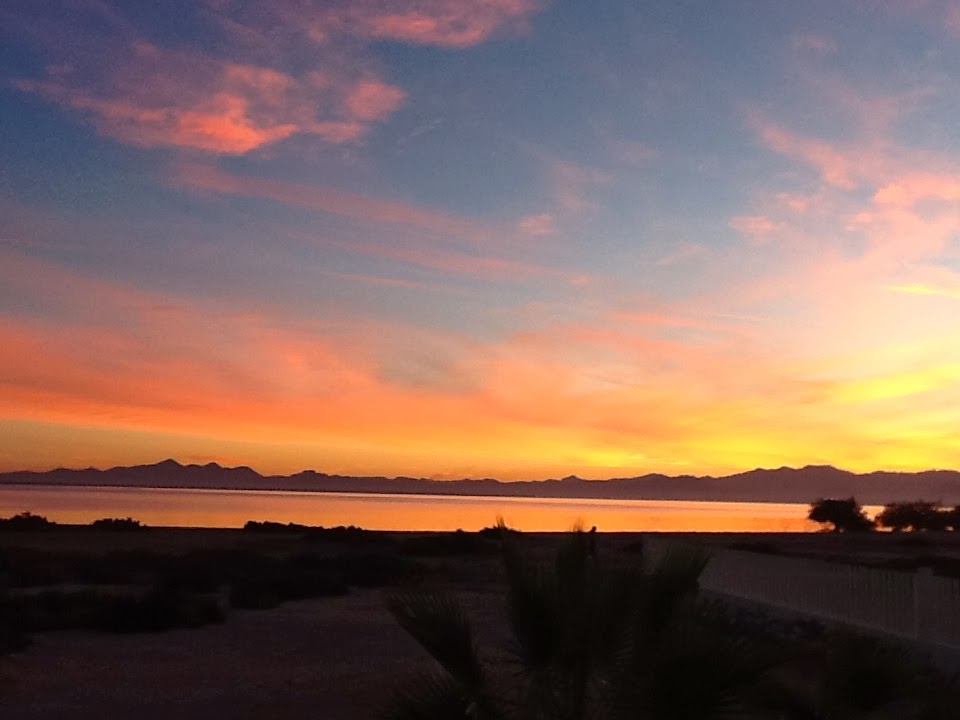 Just before sunrise at my house on the beach.