Since just around this time in 2014, the planets aligned and my life changed, Drastically. Wonderfully. And Completely.
Here is how it started. In the Spring I decided that enough was enough, I was bone-tired of selling houses. I decided to apply for Social Security and turn my company over to my one and only sales agent.
That was a mistake. I had to take the company back. I made a few more sales and just decided again to lock it up and throw away the key. And I am glad that I did.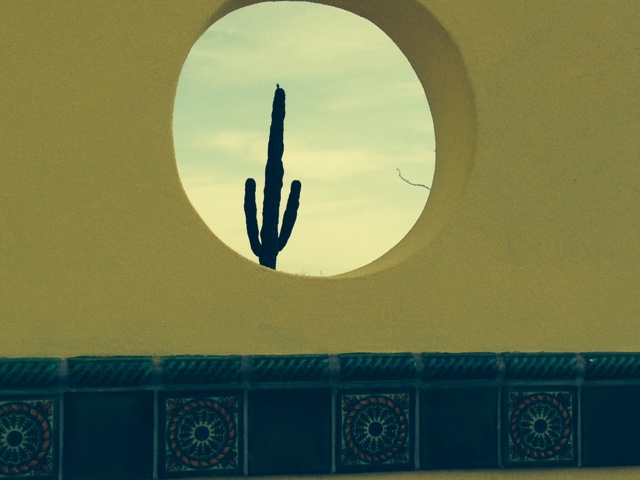 Our beach house in La Paz was on and off the market for years. We had many false starts with offers, and had almost given up on selling.
Then in early August 2014, some lovely people from the UK came to see the house. We had stayed up the night before detailing the house, got up early, guzzled some coffee and finished the job. They arrived at ten to see the house, and at 2:00 p.m. I had to throw them out so that we could eat and rest. They didn't want to leave, but they understood our dilemma. They said they would be writing an offer that night. No offer came thaat night. We though it was one more suitor that failed to follow through with the proposal.
They made a FULL PRICE OFFER the next day! That was August 7th.
They wanted possession as soon as possible. I was staring into the jaws of the monster called packing and moving after nine years in one place.
I asked for an October 1 closing date. They accepted, and then came back and asked if we could please move it up to September 15th. A friend of mine told me I was crazy to have such a long escrow,
"Anything can happens ," she said.
"
You can pack in a day or two, you just have to do it."
So we called the buyers and reluctantly agreed to September 15th. They were grateful, but they said
" If you can get out any earlier, we would love it."
We had a moving sale. Moving sales in Mexico are not an all day event. We posted the time and date. Friends came to help, lots of friends.
"Why so many of you?" I asked
"Just wait" was the answer.
At a few minutes before 9:00 a.m. our opening time, my Beloved opened the front door. He shut the door and turned to me with a panicked look on his face and said:
" There must be 1,000 Mexican women lined up out there with bags and baskets!"
There were a lot of women out there, and when we opened the front door they swooped in, staked out a corner and started piling stuff. In 20 minutes 90% of our stuff was sold! My friends were invaluable in helping to collect money, keep watch and making deals.
So I packed all day, and I packed all night. I packed in my sleep and I packed while I ate.
My friend Sheryl came and packed my entire kitchen in one day. She came back one more time, and also came and helped set up the sale.
We moved all of our furniture to storage.
Our maid and her sister made the house and guesthouse sparkle. The gardener groomed the yard like never before.
We moved out on September 5th. We signed our papers and turned over the keys on September 8th. We wished our buyers well and headed to our new temporary home. A brand new rental home in our new neighborhood right across from our construction site.
On September 14th Hurricane Odile came stomping and whailing through La Paz, Los Cabos and the entire lower Baja Peninsula. She was the biggest and most dangerous storm to hit the Baja since Hurricane Lisa in the 1970's. And we are still recovering. The beautiful new terminal at the Los Cabos airport was destroyed. People were stranded. The various consulates told all tourists to make their way to the La Paz airport and to wait. Military and commerical planes were pressed into service.Tourists were evacuated to the various airports all over Mexico then airlifted home. La Paz stepped up and made room for 30,000 refugees from Los Cabos. The banks were closed for five days. There was no ice to be had.We were without electricity for THIRTEEN DAYS.
Our old house came through the storm with little damage. The old neighborhood lost almost every power pole, palms and other trees and cacti were thrown about like sticks, the beach was gone and the roads were rutted. They had no water or electricity for 14 days.
In our new neighborhood, just across the highway and up the hill, some folks lost their big sliding doors. Some trees were downed. Within two days the devloper, property managers and our builder had the glass replaced in all homes, and trees and cacti were righted. We met at the clubhouse in the dark and enjoyed the spoils from our snowbird neighbors. We grilled steak and lobster, drank Champaign and wine. We all had pools so we could hang in them for hours to keep cool. My Beloved and I went to town for a nice lunch everyday. But it took a week before the main town had electricity.
We made some health and welfare checks on neighbors that friends in the US and Canada could not contact. We got stuck in the mud after one visit.
On Day Eight a friend in town invited us for a hot shower, shampoo and a shave for my Beloved. We watched the news in here air conditioned bedroom, and felt grateful for so many things.
We dodged a bullet by moving out early, and we still get goose bumps when we think how close we came to a disaster. Our sale could have been put on hold or cancelled.
In the ensuing eight months we watc hed our new house take shape.
We moved in on May 27th. On July 23 we went to the US for a two week vacation, and now I am back and ready to blog about sewing.