As the group administrator for the Lutterloh Systems closed group on Facebook, I see lots of comments and questions from new and experienced users. And from those that are afraid to get started because "…there are no instructions with Lutterloh patterns…"
I have even used those words in my reviews of garments I have made. When I am making that statement it is in response to a cue about the quality of pattern  instructions in a template for reviews on Pattern Review.
As of today I am amending that statement!
No there are no guide sheets with step by step written instructions accompanied by illustrations. But there are definitely instructions on the individual pattern pieces themselves. All it takes to  have a successful sewing adventure with these patterns is to  study the pattern pieces, match the letters and symbols to the symbols gude that is in every basic binder and  attached to every fashion supplement.
Here is that symbols list:
So you can see that the symbols are easy to read and in English. The page that comes with my supplements are printed in four languages.
Now here is the fashion illustration of a Lutterloh pattern that I just completed. Please look at the waist ties. I was not completely sure how they would attach. I discussed this with a friend and we thought that perhaps there might be a casing. But if you look closely there is no stitching line on the fashion illustration  that would indicate that a casing  was suggested.
I thought about how I was going to attach the ties to achieve a nice clean look.. Then I decided to take a closert look at the actual pattern pieces.  The pieces consisted of a front, a back and two ties. The ties  are to be made to the same measurements. " So why two?" I asked.
And I studied the front piece closely. then the back piece, then back to the ties. I was obviously missing something here, but  could not figure  out just what I was missing.
"Hmmmm", said I. "Hmmmm" said Suz my feminist and not so sweet guardian angel with the mesyt hair and the dented halo. She isn't always original in thought an deed.
"Is that all that you can do, is mimic me, Suz?" I not so nicely asked.
She slipped her hand under her crooked and dented halo and tapped the side of her head and raised her eyes as if deep in thought. What she meant was "THINK! THINK! THINK!"
And I did spend more time thinking, and also studying the pattern pieces.
Let's take a look.
Here are the two main pieces of the wrap overlay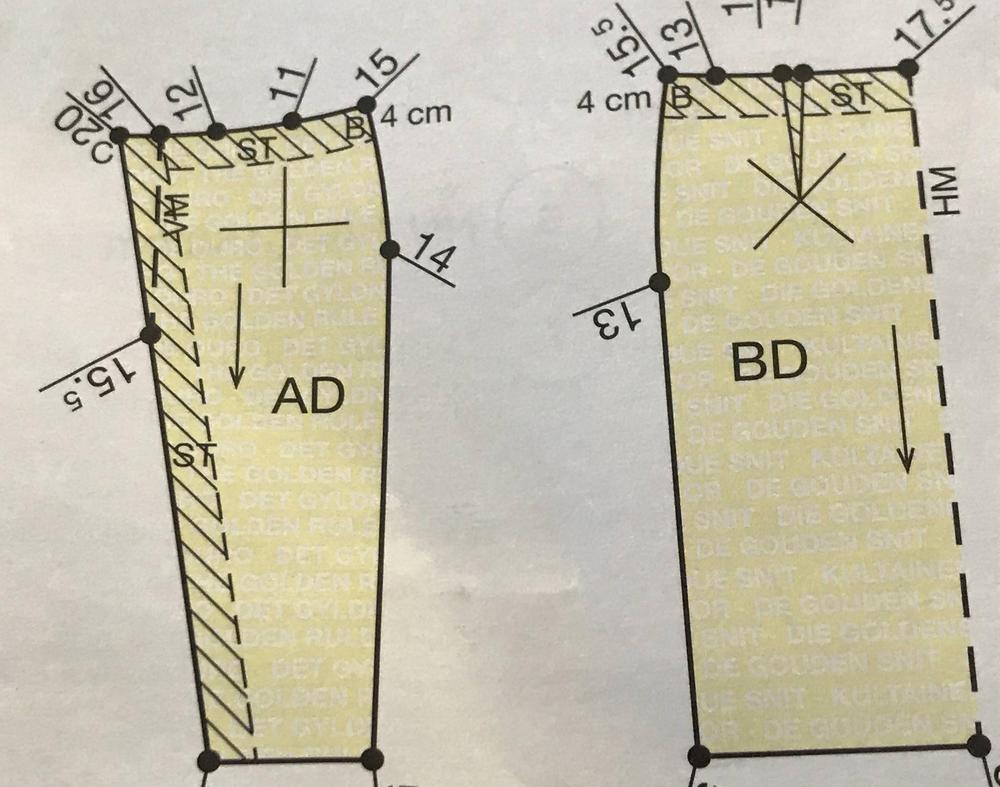 The skirt front as the symbols list tells us i piece AD. A for front. D for skirt. The back is B for back and D for skirt. Easy peasy.
Now look closer at the waist at each edge of the front you will see the capital letters C on the left and B on theRight. Do you see them? Good. Now on the back is just the capital letter B.
So far so good. We have identified the skirt pieces and  we found those two letters. C is for side.
Now  let's look at the two pieces for the tie ends.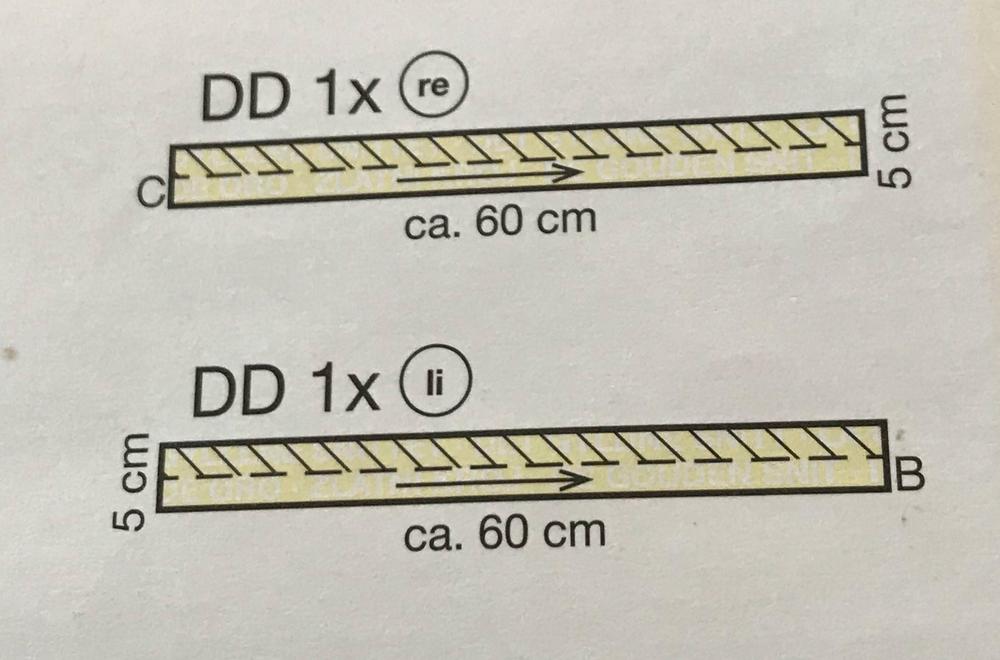 These two ties are labelled DD. On the symbols page they are called "Apron Ribbon" a not so good translation for "tie belt". But I think you get the gist. Now there are no dots and numbers on these because the instructions really mean" make these about this wide and this long" See where is says CA 60 cm. That means somewhere around that length.
Now it also says  to cut one  li (left) and one  re (right) again those are letters you will see on the symbols page.
Remember the Capital B and Capital C on the pattern pieces of the skirt?
When I saw these the light bulb over my head went BRIGHT. "Aha!" said  I  "I  need to attach one ttie end at the center front where the letter C is. And the other tie end at the side seam where the letter B is. Now I know how to make the tie belt!"
So, NO, Lutterloh patterns do not have written instructions in a guide sheet. But they are certainly full of information that will help you to construct a beautiful garment.
And here is what I did with this patter.
Here is my inspiration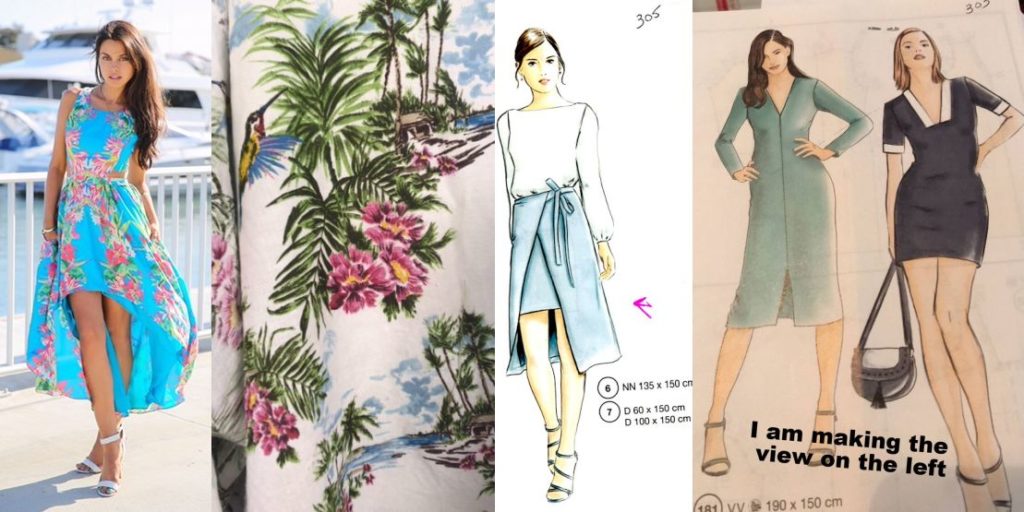 And here I am wearing the dress with the skirt overlay and it is tied nicely .
I need to block the hem of the knit dress. But I am very please with this.
If you need more info about how to read Lutterloh patterns send me a message SusanAFogelAtGmailDotCom.