Scarves… I love them! They are soft and silky even when they are not made of silk. My childhood heroes, Princess Grace, Audrey Hepburn, my Mother Esther Natale Klindienst and my namesake "Auntie Annette" all wore scarves.
My mother had style, and she imparted that style to me.
She always taught me to accessorize.
" But" she would say, "Know when you have done too much, always take one thing away."
Iris Apfel my mother was not!
Scarves add elegance. Scarves add color. Scarves can take a plain vanilla business suit from looking like yawn-city to a trendy downtown look.
I wore scarves all the time right up until I left San Jose, California, for La Paz Baja California Sur.
I still wear scarves here, but not as often.
Many moons ago, I designed my Street Style Scarf. Over the years I tweaked it, and then it lay dormant and ignored for decades.
I have revived the pattern. Turned it into a PDF (not so terribly hard, but nor easy either). I sent the pattern off to a few sewing friends, one in France, one in the UK and one in Chicago.
I enlisted my friend, Gari-Ellen Donahoe, the publisher of the Baja Citizen as my model.
" Oooh, I love this one" she said with the first scarf.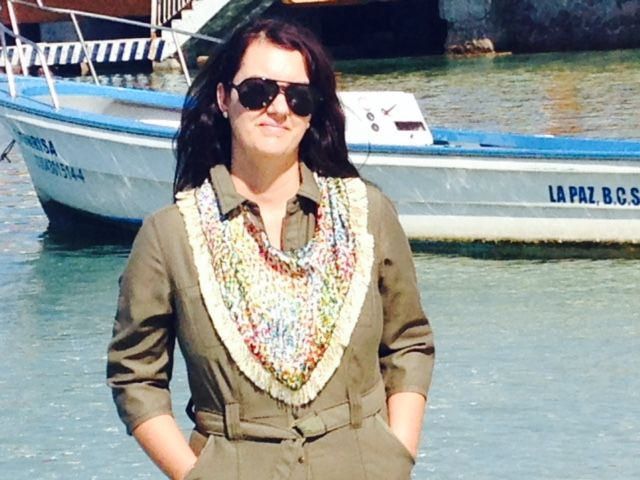 'Ooh, no, this is the one that I love! She exclaimed about number two.

And finally, " Nope, this is my favorite!"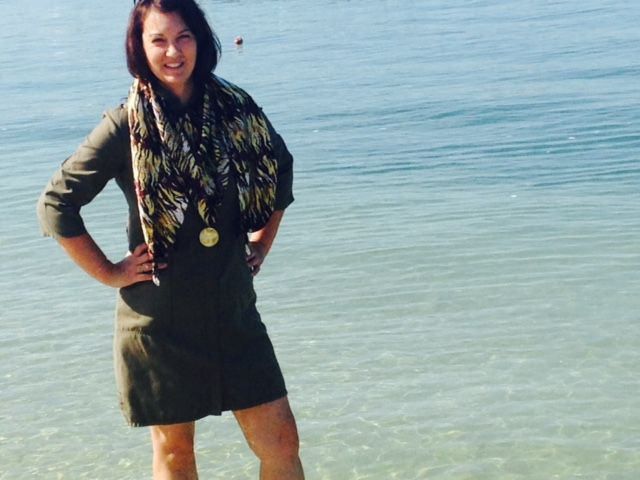 The concept is simple, I looked at how we use scarves, we usually fold a square into a triangle then use the ends to tie it. So I made the triangle into a drape, made ties, and came up with a scarf that drapes beautifully, stays tied, and lends itself to any number of fabrics.
I had never used trim of any kind on my original scarves. But while doing some snoop shopping, and celebrity watching, I saw lots of fringe, beads and shells embellishing the scarves that they wore.
So I did the same. and I love the result.

While my local model, and my French friend have posed at the beach and in front of boats, these scarves will look just fine in church, at the mall, or in the office.
In fact my French friend, Barbara, wore her scarf to church and received many compliments, and she plans to make more scarves.
My friend is an American expat living in France, here is her blog post about the scarf pattern she calls it Scarf Art:
She  styled it beautifully, and tied it so many different ways, with no input from me. And of course the stony beach and lovely Mediterranean Sea add a lot!
Sign up for emails so when my next pattern comes out, you won't miss it!
Or if you have questions about the pattern,
You can download the pattern here:
Felices Fiestas! Happy Holidays!
Susana!